PUGET SOUND WEIGHTLIFTING
Olympic Weightlifting
Powerlifting
Youth Programs
​Competition Teama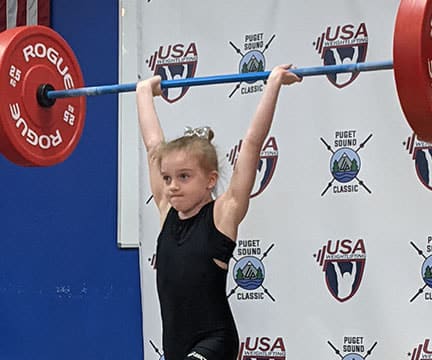 PUGET SOUND WEIGHTLIFTING

UPCF is home to Puget Sound Weightlifting We offer programming, coaching and teams for Olympic Weightlifting and Power lifting.
WEIGHTLIFTING CLASS TIMES:
Sundays 10am-Noon
Tuesdays: 4pm-6:30pm
Thursdays: 4:30-6:30pm
Programming is available at the start of each week and coach led Strength classes are held three days per week. Each class is self paced with a coach present to coach each individual on their lifts.
UPCF is open 24/7 with dedicated lifting space available at all times. We are equip with KG plates, platforms and a variety of weightlifting equipment. Strength classes are available for any membership type and punch cards. Open Gym members are free to use all weightlifting equipment to do their own programming.
Puget Sound Weightlifting will be bringing a team to Las Vegas this June for USA Weightlifting Nationals!
Questions?
email: info@universityplacecrossfit.com